FLY FISHING – GUIDING
You want to improve your fly fishing technique ?
You don't like to fish alone and prefer to be accompanied by a fishing guide, a fly fishing specialist ?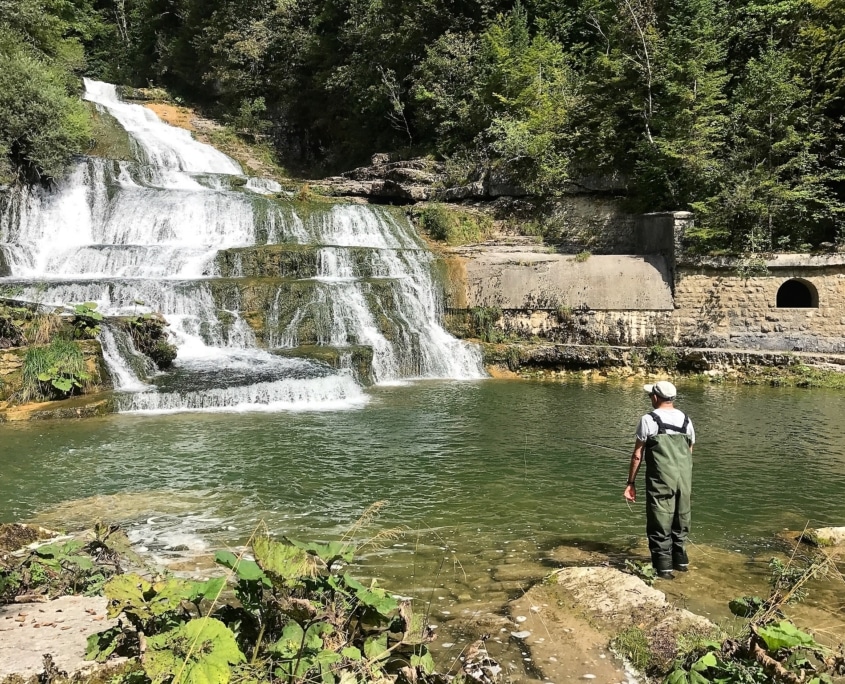 Improve your fly fishing skills
FLY FISHING – GUIDING
Integrate other techniques or improve your fly fishing skills through advanced sessions, in 4 and 8 hours.
Learn new techniques :
Sight fishing : sight fishing in clear water. After analyzing the flow, the depth of the water, the activity of the trout, you will be able to choose your nymph model and to react to the movement and the behavior of the fish.
Nymph fishing with or Czech nymph: positioned upstream, the fishing is practiced with heavier imitations than in drowned, with one or two nymphs.
Streamer fishing : incentive fishing by animating a streamer, a lure fly that imitates a fish (minnow, gudgeon, sculpin, etc.) by releasing the rod tip to follow the drift of the line.