Beginner fly fishing
Knowing the right place, the right time with the right fly for a controlled cast?
For a perfect landing, a perfect strike and an intense fight, be accompanied by Laurent Charenton, fishing guide, for your learning of fly fishing.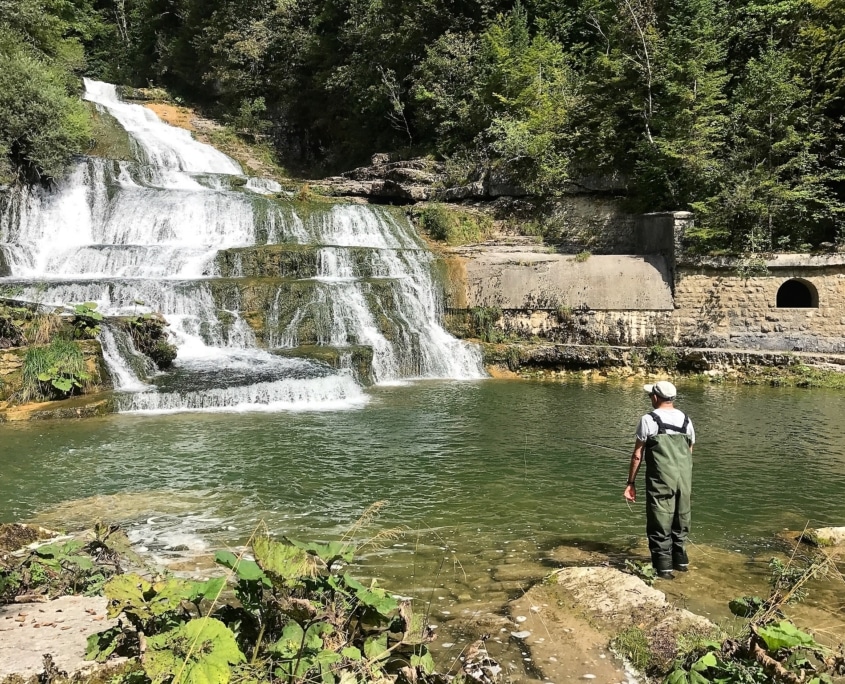 How to start fly fishing
If you are a beginner and want to learn fly fishing quickly and at a lower cost, adopt the "Beginner" package, the result of 25 years of experience in lake and river fishing.
The "Beginner" package lasts 9 hours during which I teach you all the fundamentals of fly fishing that will allow you to land your first fish and continue your fly fishing career in the best conditions.
How to fly fish for the first time?
The "Beginner" package lasts 9 hours, in two separate sessions.
The first 5 sessions last one hour each, on a clear field, to learn :
Knowledge of the material, the different types of rods and actions, reel, silk
The technique of throwing, backhand, roll, parachute break, etc.
The making of knots and a leader
The different imitations: dry, nymphs, streamers and when to use them.
Each one-hour session is spaced 3 to 5 days apart to allow you to train, at home, in the technique of casting with the equipment provided, rod, reel, line.
These five sessions conclude with a 4-hour session on the river to apply the knowledge gained in the field and catch your first fish with a fly rod.